Stop Touching Me Elmo
Stop Touching Me Elmo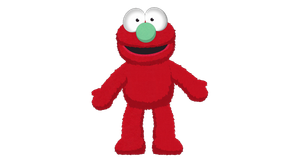 About
It's the hottest toy of this Black Friday holiday season - head on down to the South Park Mall to pick up you're very own 'Stop Touching Me Elmo' doll today! He says plenty of fun phrases your child will love ("Have you ever been tickled on the inside?") and helps kids learn about hygiene with his hidden tooth paste dispenser. Be one of the first twenty people inside and get a fabulous ninety-six percent discount!
Memorable Quotes
Featured Episodes
Bonus Factoids
'Stop Touching Me Elmo' is a parody of both the hit 'Tickle Me Elmo' toy from 1996, and the allegations that Kevin Clash, Elmo's puppeteer, may have had sexual relations with minors. (He was acquitted a while later.)
Coincidence or not, a real Elmo doll called "Big Hugs Elmo" was released at about the same time that the Black Friday trilogy aired. This doll would hug children back if hugged.