Elderly Gardener
Elderly Gardener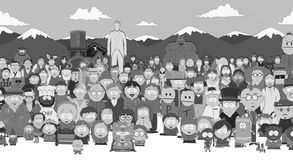 About
This nice old man lives somewhere in the town of South Park and enjoys tending to his garden, which is Eric Cartman's favorite place to set up elaborate Game of Thrones-style betrayals, something that does not bode well with the Gardener. After ordering Cartman to get out of his yard, he took up to spoiling his plans to others to get back at him, including Stan Marsh. Cartman took a shit in the Gardener's yard and told Sharon Marsh that her son did it in order to get him grounded and out of the way on Black Friday.
Memorable Quotes
"Hey, you damned kids! Get the hell out of my yard!"
"You're on my property! I'm callin' the cops!" (A Song of Ass and Fire)
"Now who's walking who through the betrayal garden?!" (A Song of Ass and Fire)
"Why don't you stay the fuck out of my yard?!" (A Song of Ass and Fire)
"He talked about it in my garden to like three other people! They're gonna lock you in the Red Robin and go get all the XBoxes! That's why he wants you to stay back from the doors!" (Titties and Dragons)
Rivals
Featured Episodes
Fun Facts
A look-alike with brown hair and glasses makes a brief appearance in "Cash for Gold".