Get ready for the season 23 premiere, on September 25th, with a collection of past season premieres. 
SOUTH PARK RENEWED THROUGH HISTORIC 26TH SEASON ——– South Park is Cable's Highest-Rated Primetime Comedy for Six Consecutive Years and the #1 Cable Comedy Series on YouTube, Facebook, Instagram and Twitter ——– 23rd Season Premieres September 25 ——– NEW YORK, September 12, 2019 – Trey Parker and Matt Stone are extending the Emmy® and Peabody® […]
It's time to blow out the candles and grab some cake. Help us wish Butters a happy birthday!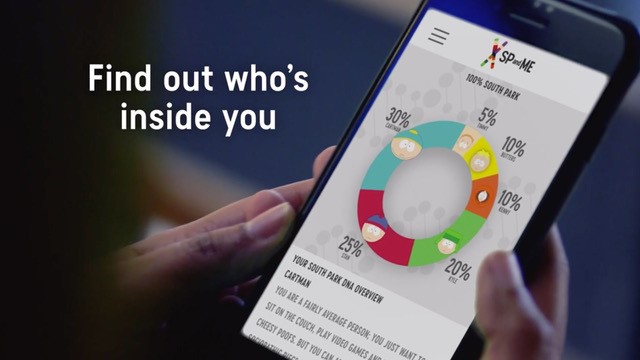 Take the SP and Me test. Find out who you really are deep inside where it matters. SPandMe.com South Park Season 23 Returns with New Episodes September 25th at 10:00 P.M. on Comedy Central
As the homework starts piling up, we've got lots of opportunities to help you procrastinate. Check out the Back to School collection now
It's time to get ripped and sweet. Cue up your favorite power ballad and check out the "Work It" collection now
Got a favorite South Park Song? Get ready to belt it out with this collection of the best songs
It all began August 13, 1997! Watch some of the fan all-time favorites now
There's only a few weeks of summer vacation left. Make the most of it by watching the collection now
Get it on Steam, Xbox One & PS4 Redacre awakens – Co-op horror game The Blackout Club is out now on PC, PS4, and Xbox One! The Blackout Club will be 10% off on PS4 and Xbox One to celebrate launch week July 30th, 2019 — The story of Redacre is about to unfold as […]
Welcome to the all new southpark.cc.com!
We've Updated Our Terms
By clicking outside of this box or X, you agree to the Site's updated Terms of Use and consent to the collection, use, disclosure and transfer of information as described in this Site's updated Privacy Policy and to third parties receiving information about the videos you watch as described in this Site's Video Privacy Terms. Before you do, please read them and check out some of these changes (such as arbitration for disputes - see our FAQs). Please also note that you are accessing a site which is designed for and targeted to U.S. audiences and is governed by and operated in accordance with U.S. laws.