FORUM
Moderator: Big-Will
Here we go again. Standard time, which is only in effect a few months of the year as compared to Daylight Saving Time, returns at 2:00 am this Sunday, November 6th.
At 2:00 am xDT, it falls back to 1:00 am xST. Fill in the "x" with your own time zone, such as PDT, EDT, etc.
Spring forward, Fall back.
As discussed in this thread before, many time devices now change from DT to ST all by themselves. But even if every device you own does this, you will still wake up on Sunday morning perhaps not realizing that it's an hour earlier than you thought

And don't forget to check the board settings regarding whether Daylight Time is in effect.
I like the extra hour of daylight, seeing the sun set after 8 pm during the summer, but that would mean sunrise at 8 am during the winter if it were daylight saving all year long.
it's an interesting piece of journalism and the style makes it funny, too. i am utterly surprised to hear people say DST was introduced for the farmers. how can they be so stupid? of all the people in the world, farmers are obviously the ones who couldn't care the less because their work is linked to sun's presence and whether dawn and sunset are
according to your watch
at an earlier or later hour it doesn't change one bit for them.
however, daylight saving does have a clear purpose or at least it had a purpose when it was introduced and it made spare the equivalent of million of euros every year: it is based off the hours in which most people wake up to go to work or school and the hours in which most people return home in the evening after work. basically, more daylight is needed in the morning in winter, because the majority of people wake up around 7 and return home at an hour where it would alreasy be dark regardless; while more daylight is needed in the summer in the evening, becuase there is already sun in the morning but you can spare an hour of electric lights in the afternoon. whether it still makes sense in 2016 i don't know but i guess it does because otherwise we would have already gotten rid of such a nuisance.
A reminder: for your non-atomic or non-internet controlled clocks, this is the weekend to set your clocks ahead one hour for the start of 2017's Daylight Saving Time! There will be no 2:00 am this Sunday, March 12. The time on March 12 will go from 1:59 am Standard Time - and a minute later it will be 3:00 am Daylight Time.
We return to Standard Time on Sunday, November 05, 2017.
So legislation is going through the California legislature to possibly end the observance of Daylight Saving Time in California, ending 67 years of such observance. If both houses of the State Legislature pass it, and then if the Governor signs it, AND THEN ONE ADDITIONAL STEP: IF the Federal Government consents to it (a lot of "ifs" here, I know), then California would join Arizona and Hawaii in not observing Daylight Saving Time.
Or, rather than have Standard Time all year, it could be Daylight Saving Time all year. In any event, here's an article about it:
http://www.foxla.com/news/local-news/258410676-story
Time to set your (non-automatic) clocks/devices/and such back one hour. Tonight, Sunday, November 05, 2017 at 2:00 am DT will become 1:00 ST.
Then an hour later will be 2:00 ST. Enjoy the extra hour
*bump*
Daylight Saving Time returns again this Sunday, March 10, 2019.
Set all non-automatic clocks ahead one hour. And prepare to lose an hour of sleep! Daylight Saving Time begins at 2:00 am on Sunday.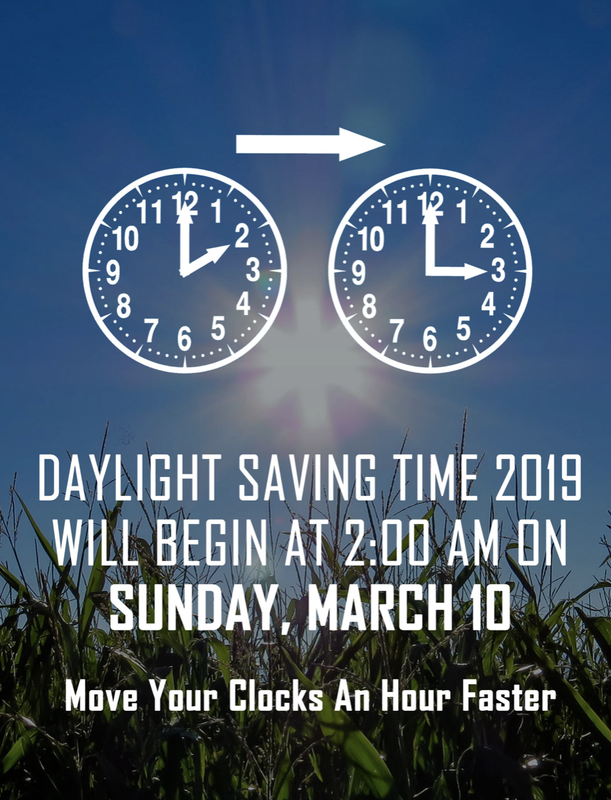 Posts: 1
Joined: Fri Mar 29, 2019 10:40 am
Decent better think it, my TV receptacles, PC systems and net radio auto-replace, at any rate I exhort my BBS time show is it gives the idea that in any case set to DST, and I no longer the smallest piece viewed. Ooh, I acquired Aunt Mary an atomic clock with temp and pointer show up. It's generally cool.
2020 will never end. Now we get an extra hour added to 2020 by turning our clocks back at 2 AM Sunday, 2020. Don't forget to reset all your non-automatic clocks. Your computers and mobile phones will do it automatically.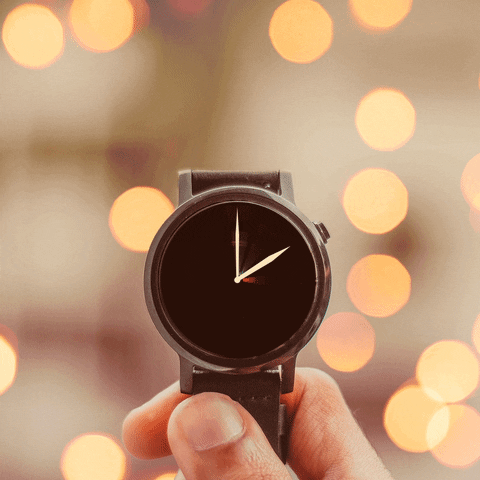 ---
Return to "Off Topic Discussion"
Who is online
Users browsing this forum: Bing [Bot], Google [Bot] and 2 guests