FORUM
Moderator: Big-Will
In this episode when stans Mum is serving out dinner she mentions she has three steaks.. you do see three steaks on the plate but when she puts the plate on the table you see four... i'm not sure if its actually four or if one just looks like two judge it for yourself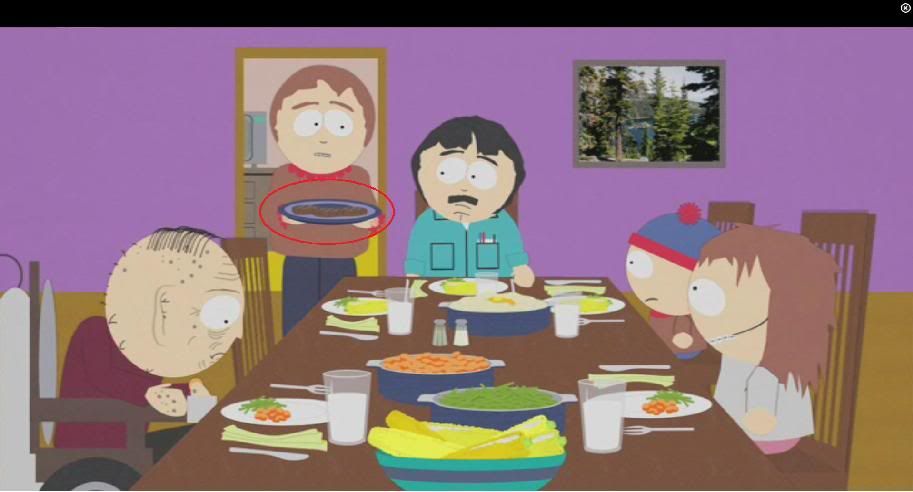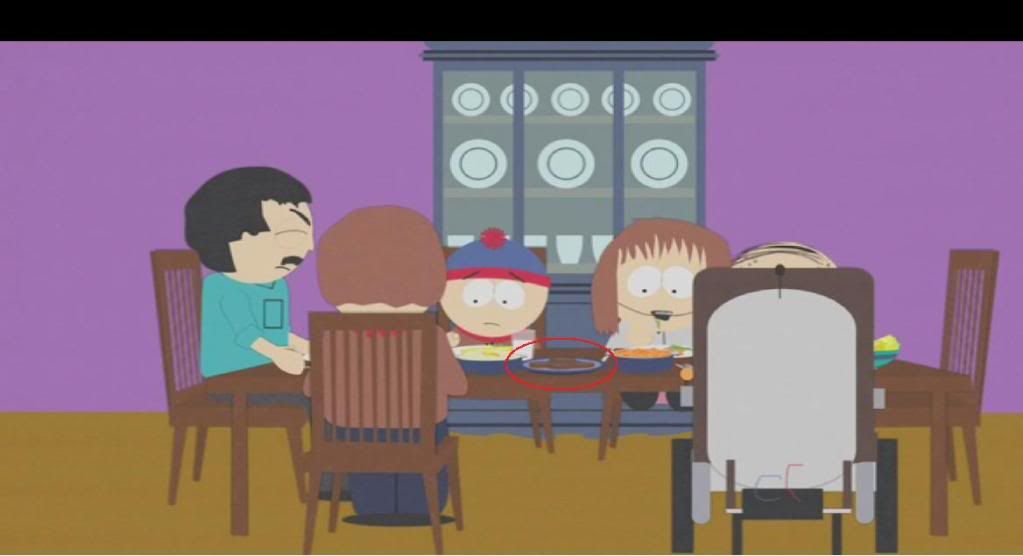 The 2nd pic was cut off but I watched the clip and it kinda does look like there are four steaks on the plate. But it is hard to tell...
I love: Stan, Butters, Cartman, Sharon.
I ship: Stan/Cartman <3
Stan: MMOOMM!!
Sharon: What is it honey? (
gasp
!) My baby's killed again!
Haa, I love that line.
---
Who is online
Users browsing this forum: No registered users and 1 guest